We call it the KICKSTART for a reason…
And Peggy is a perfect example why.

The 28-Day KICKSTART, which we do 3 times per year (starting again on September 14!) is meant to be the BEGINNING of your weight loss program, not the ENTIRE program. If you follow it properly, you will not only get GREAT results during the KICK START, but you will continue to get results long after! Just like Peggy.

Peggy joined our KICK START last year and did amazingly well. Since then, she has become a part of our TSpot family and stuck to the nutrition principles she learned during the 28-Day KICKSTART.

Her three biggest results so far:
She is in "the best shape of her life"!

Her dancing has improved!
Her aches and pains she had.. are all gone!
These are the same results you CAN create for yourself, IF you are committed to following the program.


Here is Peggy's story, in her own words:
"I have to admit - I didn't start off my fitness/nutrition journey with an intentional goal in mind. As a life long ballet dancer, I'd always been active and in good shape. My joke was, "I keep dancing so I can keep eating whatever I want!" But with each passing year (or maybe decade) came a few more pounds, and a few more aches, and enough pain in the back, hips and feet I was seeking medical treatment.
When I attended a fundraising blind auction at my niece's school in early 2017 and had the chance to bid on 6 training sessions and enrollment in Kick Start, I thought to myself, "I'd probably benefit from some weight training." So I put my bid in the box and didn't think too much more of it - until I got a phone call 2 weeks later informing I was the high bidder! So then I thought - well now I've got to do this....
I've had such an awesome experience at The Training Spot! I started training 2x's a week, and through Kick Start learned how to eat a balanced, well proportioned meal and the correct frequency of eating and hydration. I lost 25 pounds in 6 months, and have maintained at this level for 9 months. I'm in the best shape of my life, my dancing has improved, and the aches and pains have subsided! It's been a fabulous success! And it's been FUN!
I have to thank all the staff at The Training Spot for being incredibly supportive throughout my journey and ongoing maintenance. They are always kind, positive, and helpful with advice and answering questions; yet they know when to push you to do a little more - a couple more reps or a heavier weight - to keep you moving ahead. They keep you accountable to yourself without being a drag! The other clients at the TSpot are also super friendly and non-competitive - everyone is there to do their best, on their own personal journey, without comparisons, and cheering each other on to succeed!"
-Peggy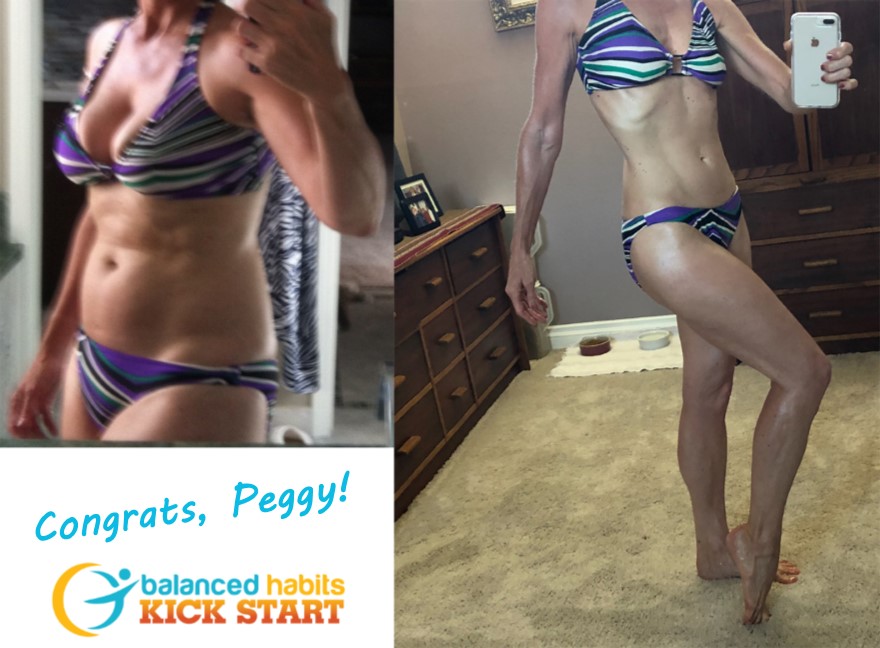 What if in 28 days you could kickstart your goals and enjoy it with other like-minded people, just like Peggy?
Getting started is the most important step in your healthy eating and weight loss journey. Give yourself the best chance of achieving your goals by signing up for KICKSTART. Our customized nutrition program is designed to make you feel good, look good, and love what you are doing!